Strategically located in the heart of Puerto Natales, a gateway to Bernardo O'Higgins and Torres del Paine National Parks, this three-star hotel offers twenty-eight non-smoking rooms with Cable TV, free WiFi, lock boxes and telephones with national and international reach.
Hotel Martin Gusinde is just a few steps away from the Plaza de Armas as well as numerous restaurants, shops and this Patagonian town's picturesque main attractions.
Come across Patagonia's outstanding natural resources on a program specially designed for you to enjoy every moment in unique, breathtaking landscapes.
  Four Hours,
  From USD$106.00
Magdalena Island
The Natural Monument, Los Pingüinos is located in the Magallanes and Chilean Antarctica Region, thirty-five kilometers northeast of…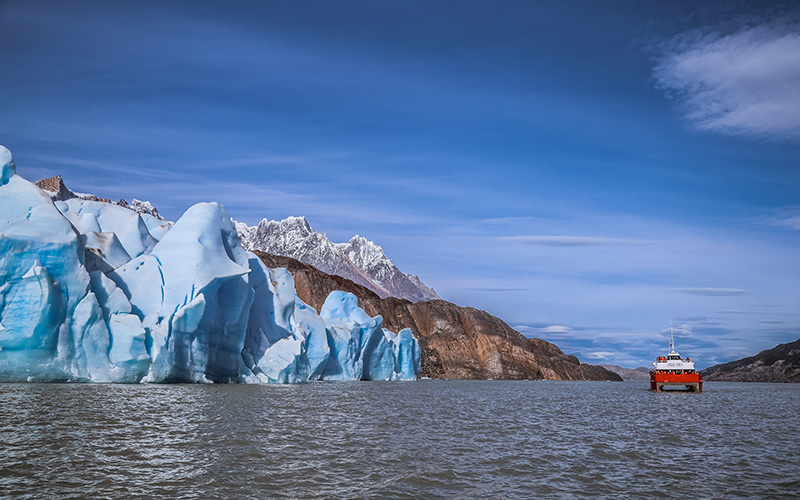 Three Hours,
   From USD$106.00
Grey Glaciar
Our Grey Glacier Navigation is a must-see excursion within Torres del Paine National Park. The three-hour journey…